Here we are! English courses are run out after 3 months. But don't worry, it's not really finish, It's going to start again in march til june!!!!!!
So, let me introduce this people, who have done I enjoyed my english courses!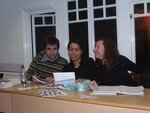 José (Spain), Angeles (Mexico), Marie-Pierre (Normandie Mdr)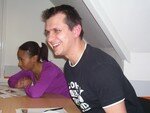 Concentration Sam!!! and Chris (Poland)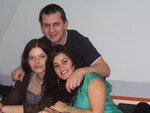 Chris, I don't remenber (sorry) but she come from Poland too and Serra (Turkey)

Yeah José!!!! Right answer!!!!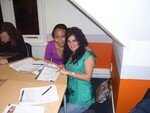 ---
Après l'effort le réconfort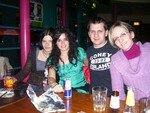 In the pub 'the Regal" in Cambridge